Calumet College is affiliated with the Faculty of Health, Faculty of Liberal Arts and Professional Studies, and the Schulich School of Business, serving students from the school of Health Policy and Management, Psychology, as well as from the Cognitive Science and Global Health program. Our mandate, "enterprising minds" conveys the spirit of intellectual inquiry, effort, and accomplishment that is characteristic of successful university education. At Calumet College, we provide an environment to encourage the development of enterprising minds.
Stay Connected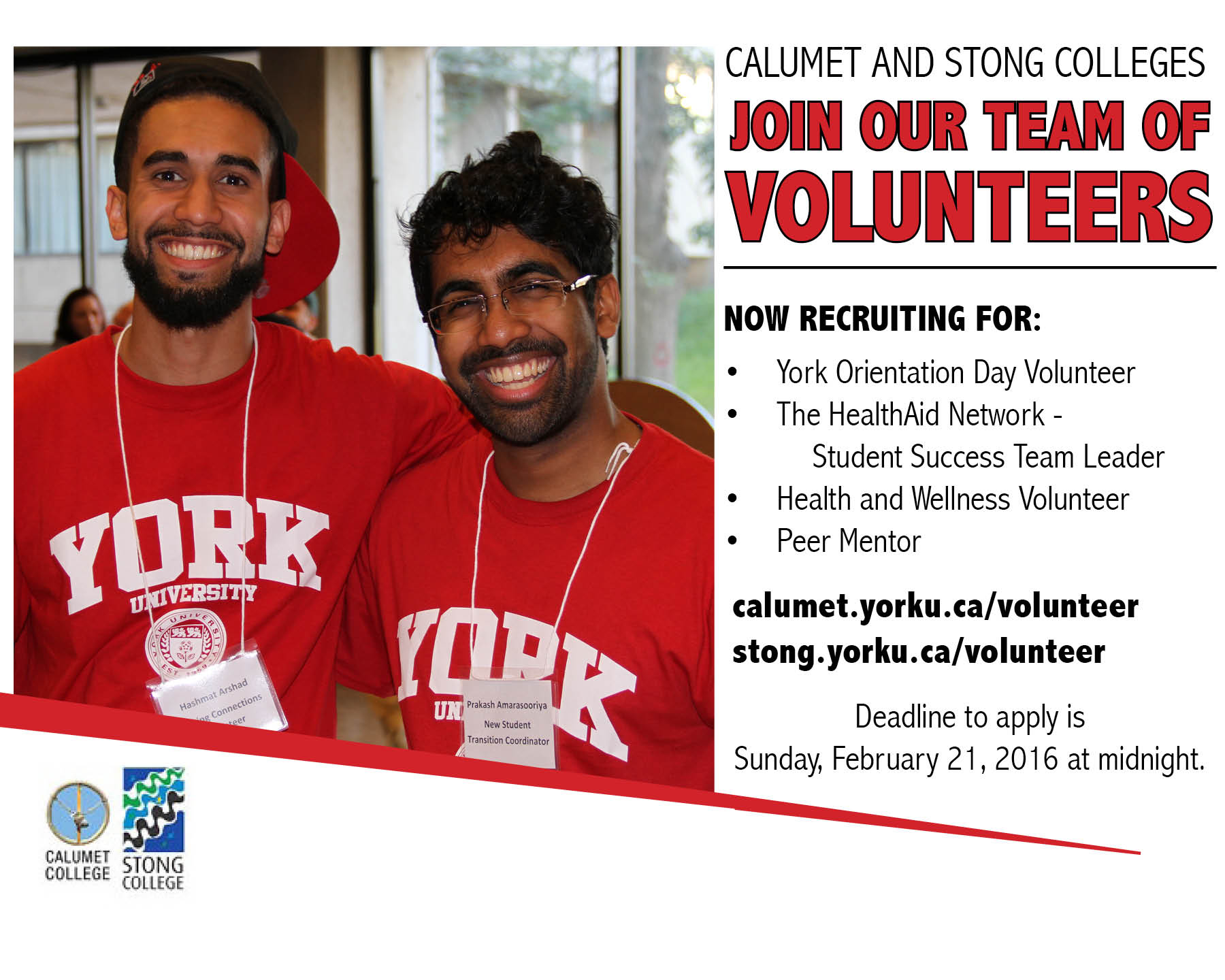 Volunteer recruitment for Calumet and Stong Colleges for 2016-2017 is now open!   To learn more about these great roles,  see the volunteer descriptions attached.
The link to apply is: http://health.apps01.yorku.ca/machform/view.php?id=147382
The deadline to apply is Sunday, February 21, 2016 at midnight.  Please see our advertisement below.
If you have any questions, please contact scchelp@yorku.ca
---
---