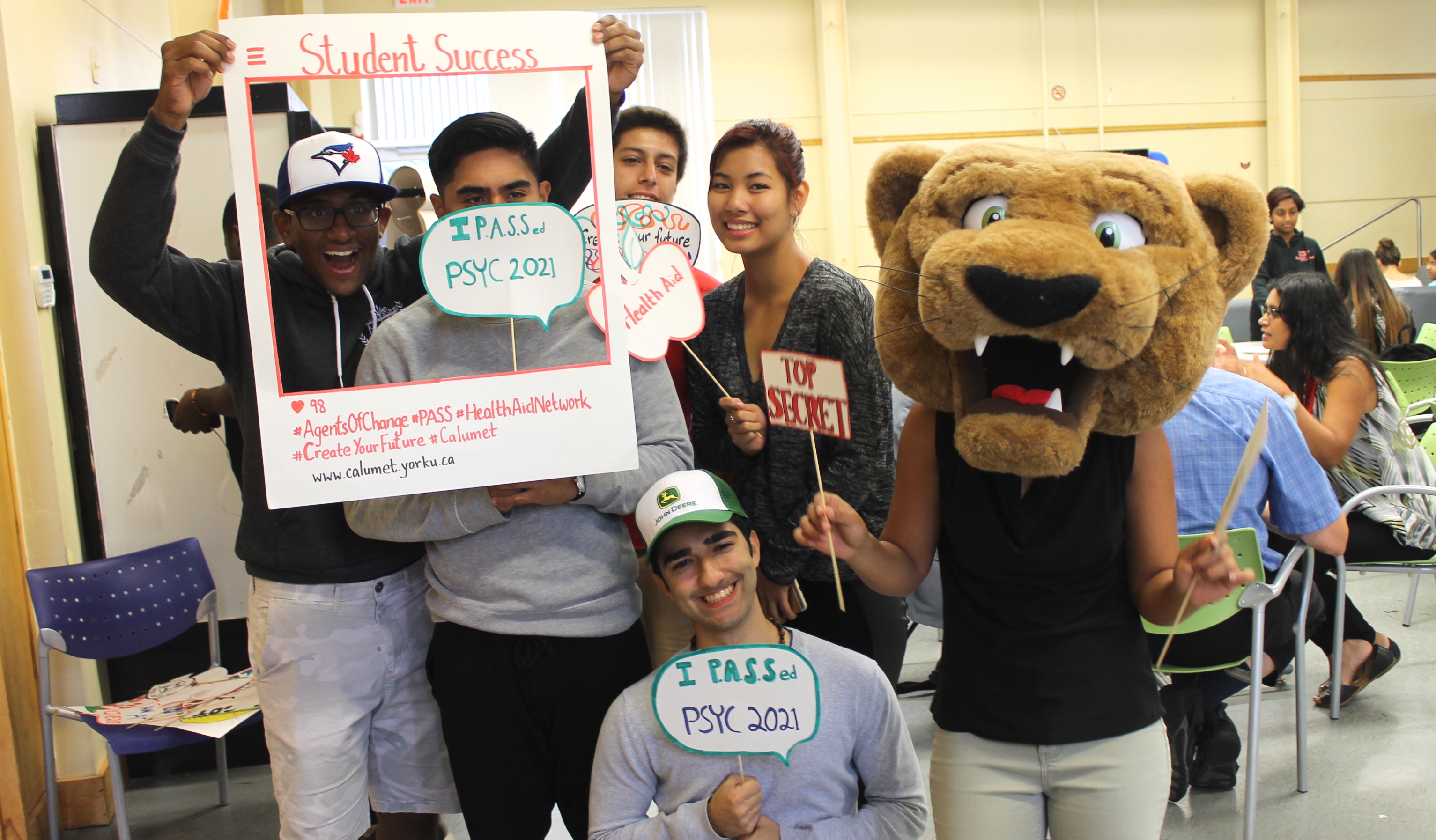 Our team at Calumet College aims to support student success through a variety of programs designed for students throughout their university career.  Use the drop-down menu to your left to learn more about our programs.
If you have any questions about any of the programs please email us at scchelp@yorku.ca.
---
Peer Assisted Study Sessions (P.A.S.S.) involve upper level academically successful students who facilitate study sessions in courses that are known to be historically challenging.  PASS leaders have extensive training on how to help students strengthen their study skills and build academic success.  PASS sessions are available several times a week.
---
Visit the Stong College Junior Common Room (SC 111) for free drop-in peer tutoring for:
All core KINE courses
PSYC 1010 & 2020
Peer Writing Coaches
Visit the peer tutoring website for details about these programs and other opportunities to find a tutor or become a tutor.
---
Create Your Future is designed to help students explore academic choices and future careers. Whether you are thinking about graduate school, professional schools such as medicine, or considering pursuing a working career path in Canada or internationally then this program is there to help you.
---
Course Representative Program
The Course Representative Program aims to build the academic know-how and leadership skills of its class reps  while contributing to the academic success of students in core 1000 level classes.
---
Regardless of your program of study, each of you is a part of something larger by being a member of the Faculty of Health. Each year, the Faculty graduates 2000 students who are "Agents of Change". During your time at York University you will develop a set of attributes that will contribute to your capacity to transform ideas, change policies, systems, structures and practices to positively affect health.
---
Health and Wellness at Calumet and Stong Colleges brings health education and promotion to the College communities. As members of the YorkU Health Education and Promotion Peer Team, peers based out of the colleges support events, health promotion tabling, and much more.