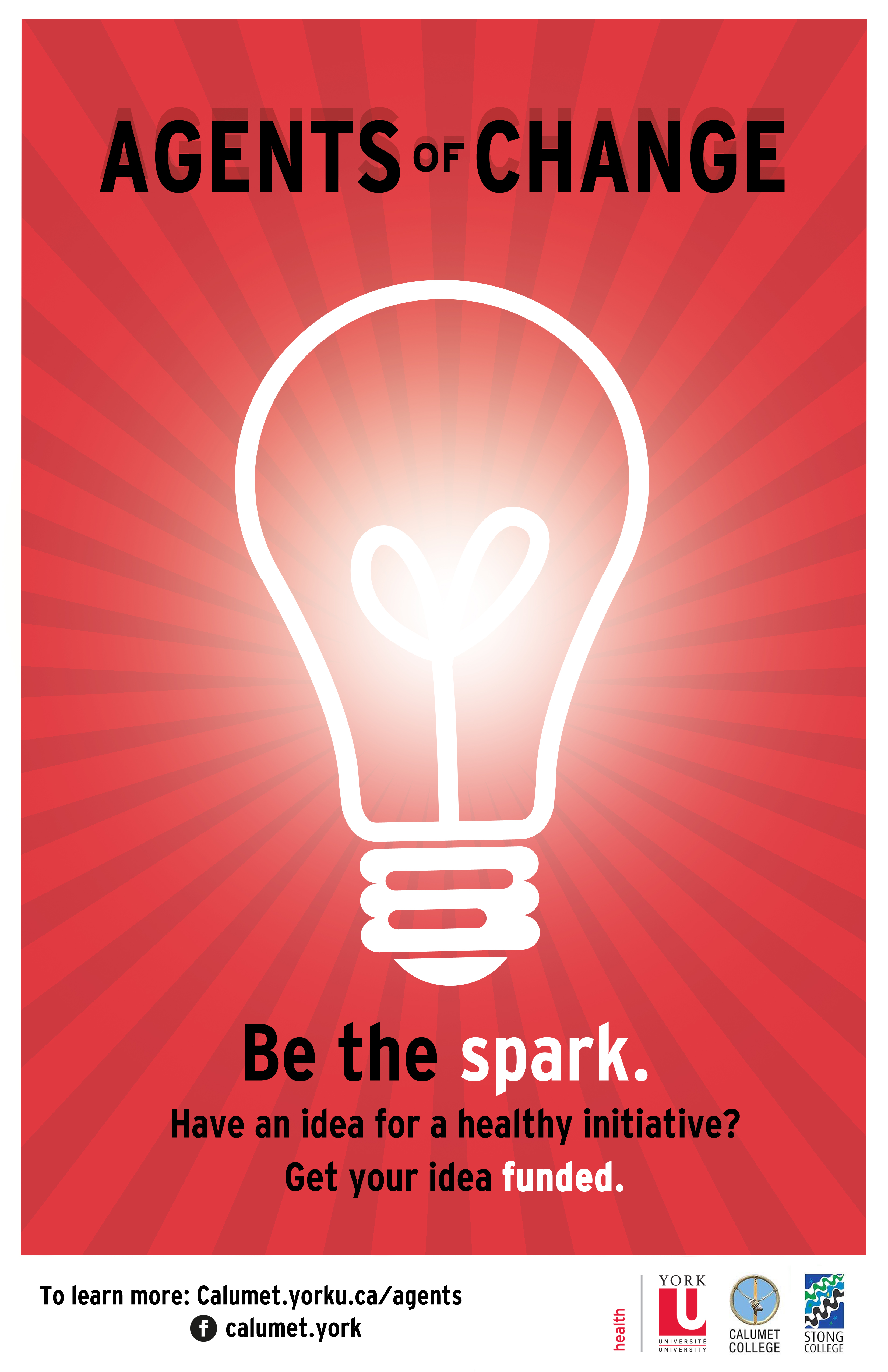 To help students prepare their applications, we will be facilitating a series of information sessions.

By attending a session students will:
- be introduced to the application proposal and the process of submission
- learn how to strengthen your project proposal
- learn about the funding available for Agents of Change projects (up to $500 for each project)

Students will have an opportunity to ask questions they have regarding the application process and/or Agents of Change program in general.

All sessions will be held in Calumet College Room 214. The dates and times for the information sessions are as follows:

Tuesday, December 12, 2017:  1:00 pm - 2:00 pm
Thursday, December 14, 2017: 11:00 am - 12:00 pm
Monday, December 18, 2017: 2:00 pm - 3:00 pm

If you are interested in attending, please register by completing this online form

To download the slides that were presented during the information session, please click here.

***(Attendance is not mandatory at the information session to apply.)
Thank you for your interest in applying for the Agents of Change project funding.
IN ORDER TO APPLY YOU MUST BE:
a York undergraduate or graduate student in any year level
in good academic standing with York University
in groups of 1-5 (majority of students in the group must be from Faculty of Health)

Global Health
Health Policy & Management
Kinesiology & Health Science
Nursing
Psychology
Please check out our FAQ if you have questions about eligibility.

To apply, please complete the project proposal found HERE and fill out the online application form HERE.  Please upload your completed project proposal form in the online application.  Incomplete proposals and application forms will not be reviewed.   If you are applying as part of a group, you will only need to submit one application. Please assign a group member as a primary contact who is responsible for submitting the application on behalf of the group.

All applications are due on Sunday, January 26, 2020 by 11:59pm.  

All decisions will be made available by February 2018.

We look forward to learning about your project!