Did you know...about the Orange Snail?
Buried in the basement of Stong College, the Orange Snail is not a well-known destination for students. Unless you frequently find yourself in Complex 2, it can be quite a walk. The relaxed atmosphere of the Orange Snail is definitely a selling point to most students and it's definitely a nice place to enjoy a casual and social meal with friends!
Mondays-Fridays from 11:30AM - 9:30PM | Saturdays from 1:30PM - 9:00PM | Sundays CLOSED.
Tel: 416.736.2100 x 77302 | Email: thesnail@yorku.ca
---
Fun Fact #1: Husband and Wife Owned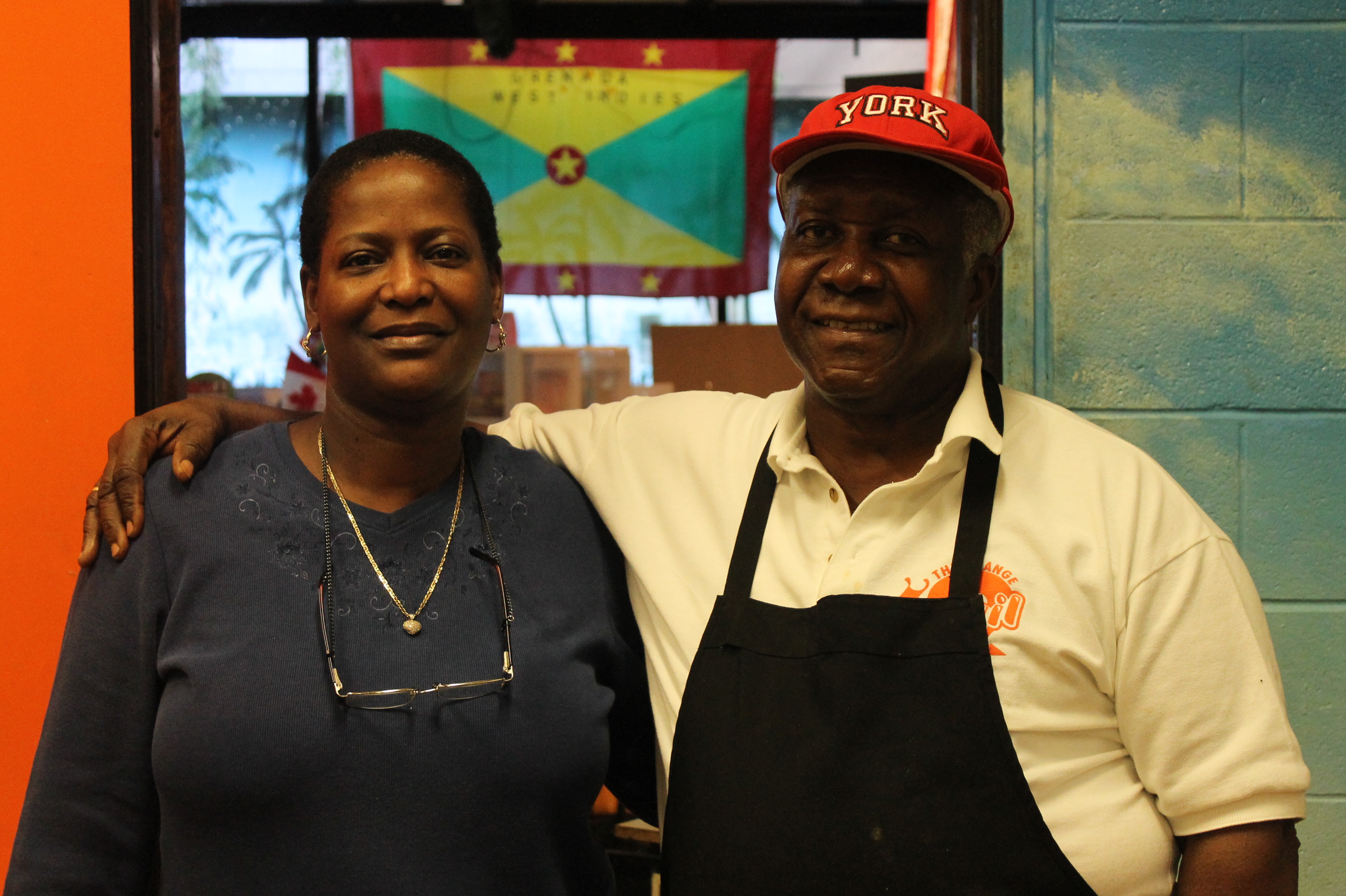 Owners of The Orange Snail: Allison and Albert!
We asked Albert what the best part about serving at Orange Snail was. He replied: "The friendly atmosphere and homely feeling!"
---
Fun Fact #2: Awesome Staff - All day, every day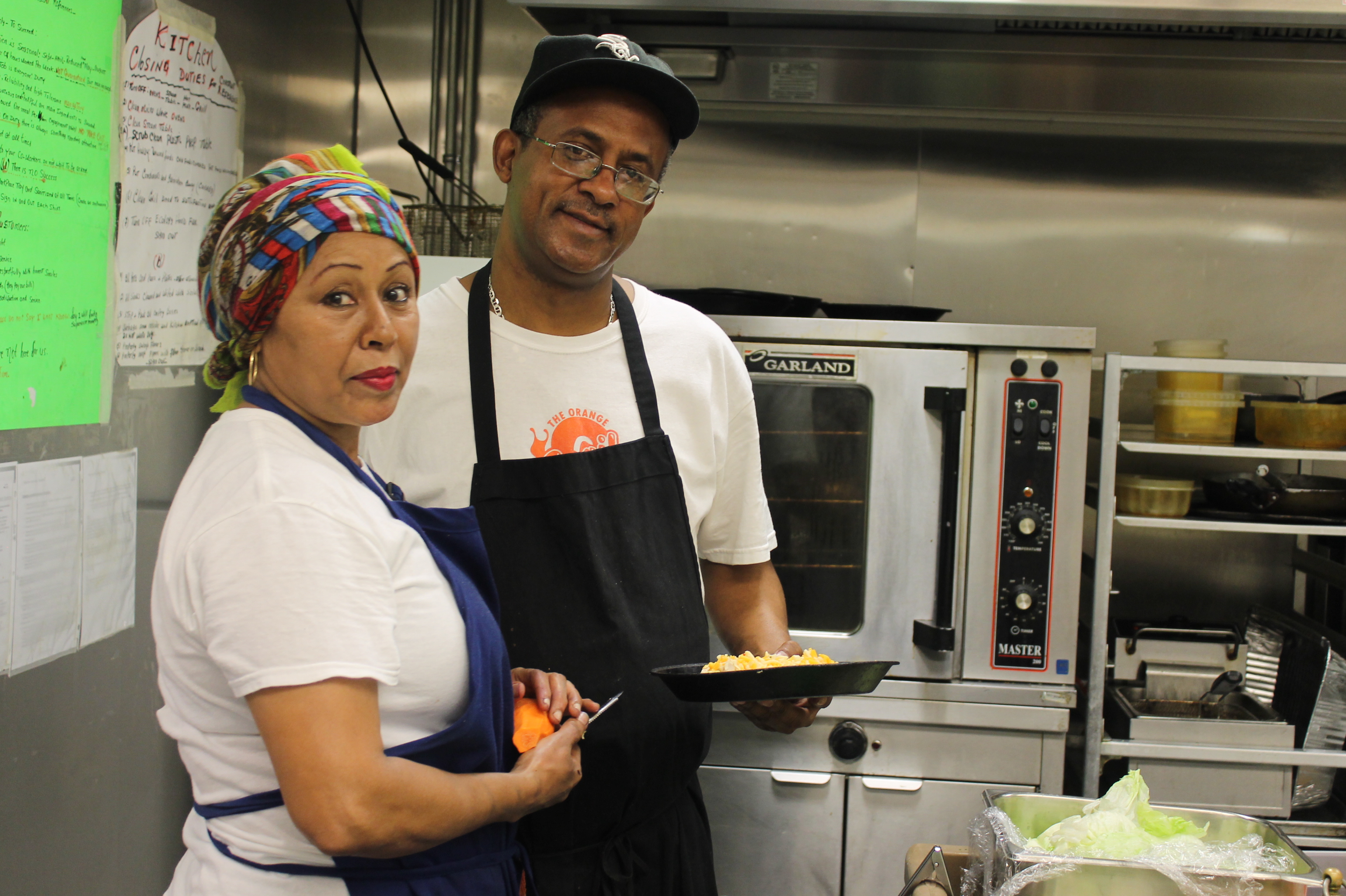 Here are Miss B and Mr. Victor behind the scenes of the Orange Snail!
They'll strike a conversation any day!
---
Fun Fact #3: Everyone loves them!
The Orange Snail receives lots of love from the community!
They'll treasure your gift/card in the glass case in the hallway.
---
Fun Fact #4: They were in the news!

If they're our favourite, they should be in the news!
---
Fun Fact #5: Very Tasty Caribbean-Style/North American Food
mmm... "Fat Albert's Fried Chicken and Potatoes with Salad"! Prices range from $5-$15.