What's happening around York University?
See Calendar for more.
---
Agents of Change Project
---
Agents of Change Project Proposal Deadline
WHEN: January 16th, 2015 @ 4:00pm
WHERE: Online Application
What would you do with $500? The Faculty of Health is recruiting students who are interested in starting their own healthy initiative – their own personal "Agents of Change Project". Click on the information poster to enlarge it.
---
Canadian Obesity Network @ York
---
Graduate School/Health Research
WHEN: January 15th 4-5pm
WHERE: 203 Bethune College
Are you considering graduate school or Health research? Two PhD students from the School of Kinesiology and Health Science will talk about their research and the graduate school experience.
Learn more about Canadian Obesity Network
---
Zacks Gallery
---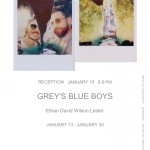 Greys`Blue Boys
WHEN: January 15th 6-9PM
WHERE: Stong College Basement, Zacks Gallery
Reception is on January 15 and the gallery showcase is on January 13-January 30 featuring Ethan David Wilson Lester.
Learn more about Zacks Gallery
---
York University International
---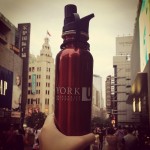 YorkU International Internships Deadline
WHEN: January 30th
WHERE: Online Application
Looking for a way to gain international experience? Want to spend your summer doing something meaningful? Internship opportunities range from working in one of Canada's foreign offices, to turtle monitoring in Costa Rica, to human rights in Uganda, to a democracy think tank in Sweden, to working with a women's entrepreneurship association in Turkey.
See more on available positions
---
Career Centre
---
Career Fair Winter 2015
WHEN: January 22nd 10-3pm
WHERE: TEL Building
E-MAIL: career@yorku.ca
Meet a variety of employers in an exhibition-like setting to learn more about their employment opportunities. Over 45 employers will be exhibiting at this year's fair and recruiting York students and new grads for: full-time jobs, part-time jobs, internships and summer jobs.
See the full list of participating employers and tips to prepare for the Career Fair here
---
Career Development Workshops
WHEN: Varies each month
WHERE: 202 McLaughlin College (Career Centre)
CONTACT: 416-736-5351
E-MAIL: career@yorku.ca
Career Centre workshops and events (including employer recruitment sessions, educator information sessions,Career Conversations panels, Industry Insights panels, and career fairs) are posted on an ongoing basis as they are scheduled.
See January Career Centre Calendar of Events
---
Personal Counselling Services
---
Are You "The One" For "Me"?
WHEN: January 20th 4:00-5:30pm
WHERE: 214 Calumet College
This workshop will explore issues of compatibility in intimate relationships and how to balance a relationship with other responsibilities.  If you wonder "Is this relationship right for me?" then this workshop is for you.
Learn more about Personal Counselling Services
---
The Language of Love
WHEN: January 27th 4:00-5:30pm
WHERE: 214 Calumet College
You will learn three simple steps to develop closeness to people you care about: listen to your partner, create emotional intimacy, and have loving yet difficult conversations.
Learn more about Personal Counselling Services
---
Learning Skills
---
Learning Skills Workshops
WHEN: Daily in January (Except, 9th, 23rd, 29th)
WHERE: N204B, Bennett Centre (unless otherwise stated)
Whether it is critical thinking, exam prep, problem solving, memory skills, presentation skills, note taking, time management or writing tips - Learning Skills have got it all. Complete 8 workshops to earn your Passport To Success certificate!