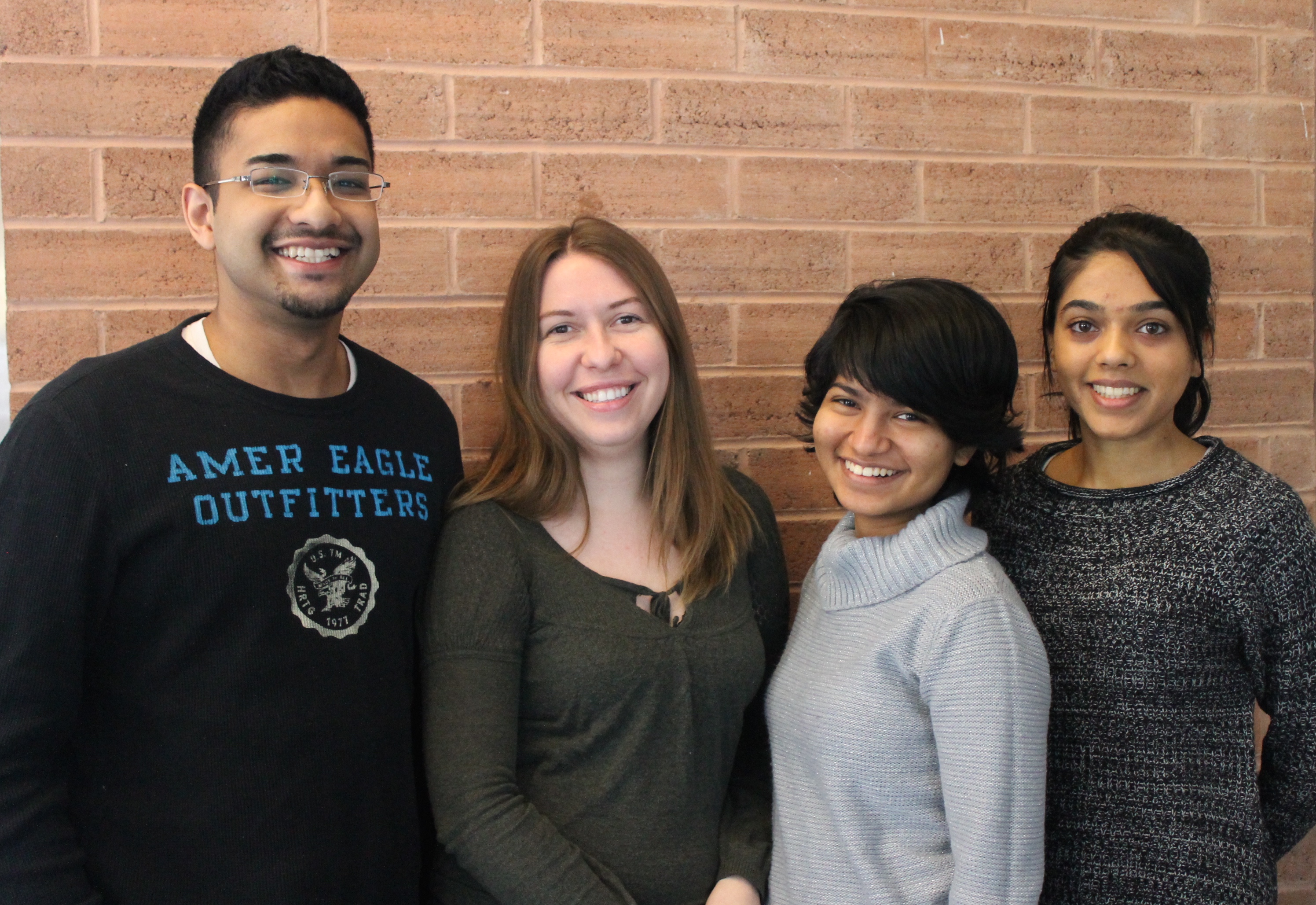 Research team- Amir, Liv, Andrea and Sejal
By collecting, compiling and disseminating multi-source evaluation data the research team contributes to the ongoing improvement and development of Student Success programs at Calumet and Stong Colleges. 
Students' academic performance is assessed and feedback from 
students and program leaders is gathered to guarantee that co-curricular programs are effective and meet students' needs.
Research and evaluation assistants review current literature and scan programs in other institutions to assure 
that programs at Calumet and Stong Colleges are evidence based and up to date with best practices in student success. 
The research team offers both work/study and volunteer positions. Students in these positions lead evaluation projects and develop their 
skills in survey design, data collection, result analysis, literature review, data presentation, and report writing.